For the Media Center enthusiasts, like me, I'd like to point out a new version of Media Browser has been released for the public. Except for the pictures and music, Media Browser is how I view most of my videos and podcasts on my PC. While the standard video library on WMC is fine for viewing videos, this plugin improves the interface by a factor of 10 if not 100. Some of the things I take advantage of is the screen previews for TV shows and movies, banners and background.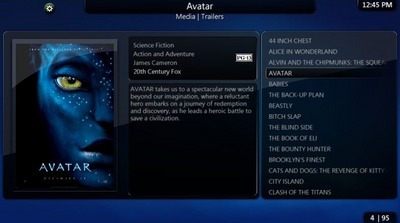 One of the things I especially like it about it that it automatically downloads all the show data, images, and season artwork. There is very little you have to do. Once Media Browser finds it it scans the filename to retrieve the internet data. This is great for those that don't like the overhead of having to manage your files, like mymovies. And it definitely is more informative than the default mediacenter browser. I've been looking into replacing my PC with a cheaper device, like PS3 or popcorn hour. The thing that keeps me staying is the interface of mediabrowser. Nothing else, I've seen, compares
Don't take my word for it download it yourself and give it a try.